Hey everyone, today's post is going to be an exciting one; I am going to write you about an interesting website, called Millybridal, which is famous for their bridesmaids, flower girl and wedding dresses.
It's totally a girly-thing, so I hope you like it guys!
I always wanted to have a beautiful wedding, but nowadays the relationships are very strange. So in the future I hope I will make the correct decisions. If you are interested in these kind of clothes, stay with me!
One day, if I will marry a man, I would like to have a big wedding with lot of friends, and relatives. I can imagine that, my sister's daughter(s) would be the flower girl(s). And my best girlfriends would be the bridesmaids!
If this could happen right now, I would totally choose this website. It contains a lot of beautiful dresses, you can find different kind of colors, and styles.
First of all...
Flower Girl Dresses
I think the flower girls are the cutiest part of a wedding. Little girlies with cute dresses on, throwing the roses on the bride's way. It has a feeling, and I think it's awesome.
I have just found this on the website, and I think it is a pretty one! Its not a kind of too much, but not is that basic one. Perhaps the color is not the best, cause the baby can eat on the dress, but after the ocassion may you can save the cloth. The skirt is a little spotty, and it really fits a little girl.
So, this nude-colored dress is the best choice! It's beautiful, and it looks great on everybody. The skirt-part is a basic one, but the belt with the rose makes the dress amazing. And as you see, it also has a V-neck, which is very elegant.
I'm not a kind of dress-lover, but these are fantastic and amazing. I really like these kind of big ocassions, like weddings, and this time I really like to dress up as a princess. If you agree, you will find the perfect clothes on this site. So keep on checking!
According to princess dresses...

Its a lacy-dress. I really like this one! It is also very elegant, and the transparent part of the shirt on your shoulder is very nice. The disadvantage of this dress is that you can't wear a bra with strap.
It is also suitable for a prom, not only weddings.
Plus Size Prom Dresses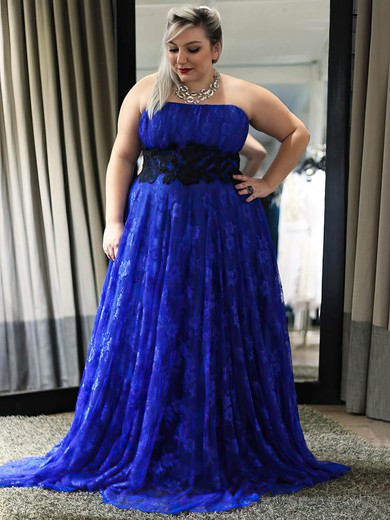 I checked the models, and she was the only, who is really a plus-size model. Just to know: because somebody has a big-bottom (it also can be plastic), that doesn't mean she is a plus-size.

So, I have an average body, and unfortunately I'm short. So that's why I am not slim, and yeah, I find great that companies have plus-size clothes, too. Because women shouldn't feel bad for their bodies. And should find the most suitable clothes!
So this one is a lacy, blue one. I really like this color, it's wild and also beautiful. Perhaps it is not my color, but I would totally choose it. It wouldn't fit with my height, cause I'm only 154cm tall. And you also can't wear bra with straps. And plus-size girls find convenient bras hardly, especially without straps.



So, if you are interested in clothes, let's go and check the Millybridal website. :)
Good luck
Dorina